Shot Blasting
These two photographs taken are both of shot blasted steel. The client has asked for Sa2.5 which was delivered. We used steel shot in our blaster to remove all milscale and rust which had contaminated the steel.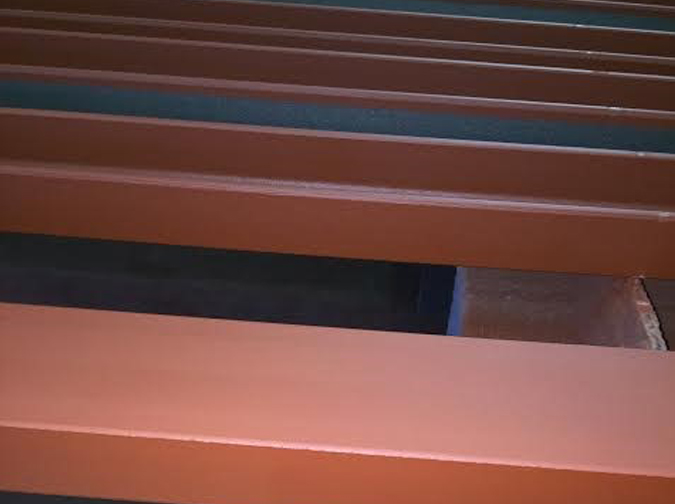 Painting
Photograph is showing an ongoing project which required us to paint a 45-micron thickness using a weldable primer. The primer we used was an Macropoxytm G280 Expoxy blast primer from the suppliers Sherwin Williams.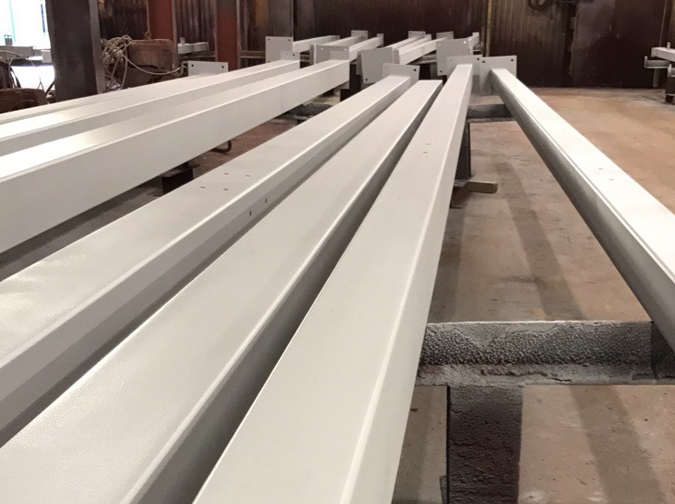 Painting
This project, which has been painted for a client, required us to paint a thickness of 125 micron's dry. For this we used Intergard 251 in grey from the suppliers International. This steel was used to make a steel curtain fire trap.