Intake Transport are based in Yorkshire and provide reliable and cost-effective transport solutions throughout the United Kingdom. We provide general haulage services, heavy haulage services and storage solutions for businesses in England, Scotland and Wales.
Our controlled freight programmes enhance the efficiency of many businesses throughout the United Kingdom. Many of our customers also take advantage of our bespoke services: for those with more demanding requirements.
Our objective is to provide our customers with an efficient, consistent and accountable service, delivered to the highest possible standard and at reasonable rates.
Specialist Hauliers to the Steel Industry
Established in 1995, we now operate as one of the largest and most easily recognised fleets on the road today. Although now based in Scunthorpe, South Humberside, the Company also operates satellite depots in Sheffield – South Yorkshire, West Lothian – Scotland, and South Wales. Moving the operation to the larger five acre site at Scunthorpe has now enabled the Company to provide storage solutions for many of their customers.
Despite the size of the Company, we still retain the 'family business ethics' that the firm was built on over 20 years ago – with Directors John and Richard Burgin still heavily involved in every aspect of the daily running of the Company. Indeed many of the drivers they first employed are still with the Company to this very day. The Company prides itself on image and appearance and was one of the first haulage companies to introduce smart, functional driver uniforms.
Next Day Service is standard, from Plymouth to Peterhead, as goods are shipped in to the depot and then transported overnight in many cases, in readiness for early deliveries the next morning… All vehicles are fitted with 'state of the art' Tracker systems and mobile phones, enabling the Planning Office to monitor delivery times and update clients on the whereabouts of their goods.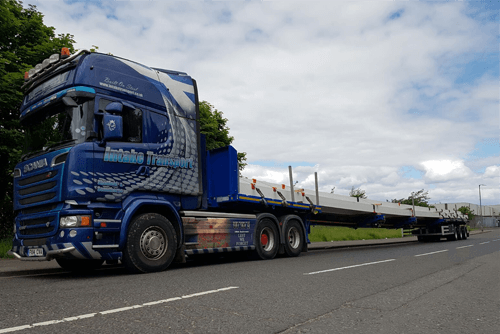 General Haulage
General Haulage
Our drivers are fully trained and experienced in securing and transporting a wide variety of products, please contact the Transport Team to discuss your requirements.More Information
Click Here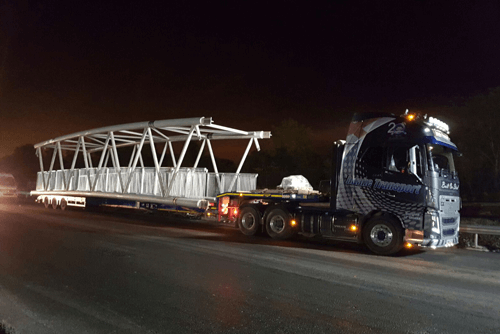 Heavy Haulage
Heavy Haulage
We specialise in the movement of heavy plant, steel structures, heavy steel castings and other abnormal loads. Please contact the Transport Team to discuss your requirements. More Information
Click Here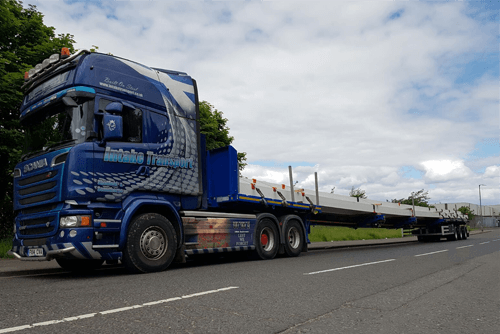 General Haulage
General Haulage
Our drivers are fully trained and experienced in securing and transporting a wide variety of products, please contact the Transport Team to discuss your requirements. More Information
Click Here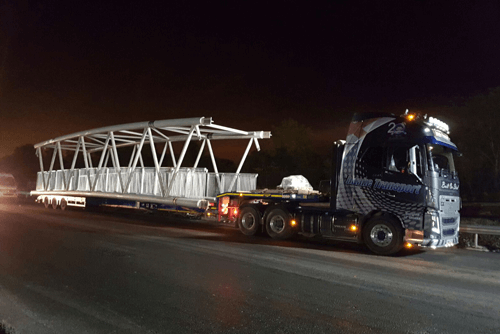 Heavy Haulage
Heavy Haulage
We specialise in the movement of heavy plant, steel structures, heavy steel castings and other abnormal loads. Please contact the Transport Team to discuss your requirements. More Information
Click Here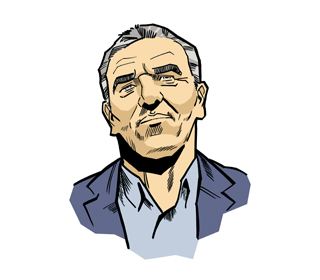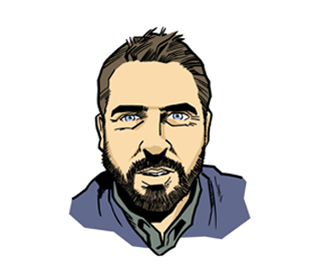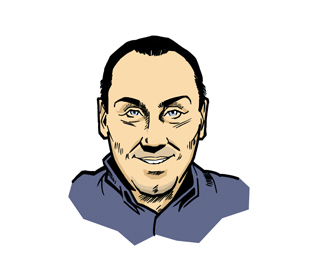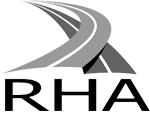 Cost-effective Transport Solutions