Intake transport provides a complete service when it comes to abnormal load movements, from the preparation of the route and notification to the local authorities, to using our escort drivers to assess sites and access prior to delivery to ensure the load runs smoothly and to plan. All documentation required is also handled by our Planning Team. We do it all from the first phone call to the completion of the load. Cranes & Hiab's can also be arranged.
We operate a fleet of low loader, step frame and rear steer trailers, some with a 56T payload capacity and some with a 90T payload capacity, we have the equipment needed for your delivery needs.
Our Heavy Haulage Drivers have over 15 years' experience in the transportation of abnormal loads and are confident and happy in making all types of deliveries which we allocate to them.
Metre Loads via an extending bed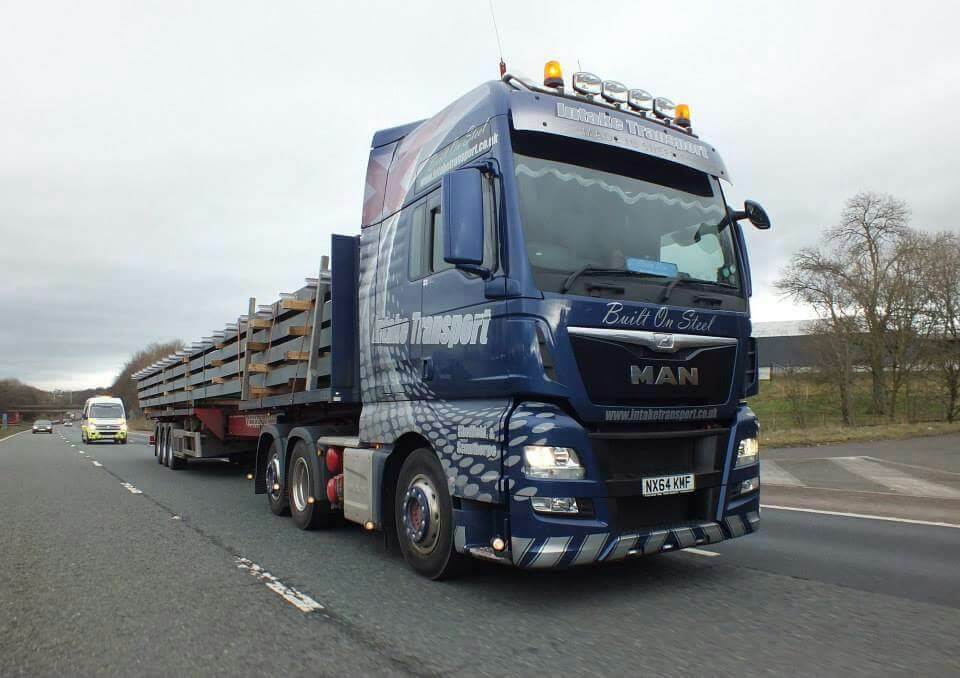 Intake Transport the Steel Specialists